Supreme NYC Limited Edition Pinball Machine Rollout
Beltmann Integrated Logistics was tasked with shipping 100 limited edition pinball machines from the Chicago-based manufacturer to locations throughout the U.S., all within a two week timeframe.
Our Role
Supreme NYC would supply Beltmann with a spreadsheet listing the number of completed pinball machines that were ready for transport. Beltmann managed all communications between Supreme NYC, the manufacturer, our transportation network, and our final mile provider. Finally, we handled the home delivery and placement of the limited edition pinball machine for the customer.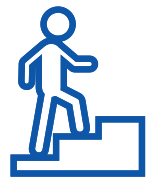 Challenge
This project had multiple moving parts. In order to successfully execute our objective, effective communication and efficient coordination were key.  All of the deliveries were to residential locations and required coordination between the delivery crew and homeowners in order to establish the final delivery date, along with a window of time for our arrival.
Solution
As the pinball machines became available, Beltmann would coordinate the pickup, transportation and delivery for all customers.  In addition to making shipping arrangements, we would hand hold each individual shipment by tracking and tracing the movement of freight through our network, followed by the final delivery to the residential customer. This ensured a timely and damage free delivery.  We delivered the pinball machine to the room of choice, and assembled it. In some cases, we had to account for stair carries and debris removal. 
Real Results
The project was a great success.  The Beltmann Integrated Logistics team executed the job within the window of time that was agreed upon with each customer.  All shipments were delivered, set up, and placed as directed by the end customer.  No damages were reported throughout the project.  As a result of the successful outcome, we were provided other opportunities to quote and complete similar projects.