JW Marriott Savannah Plant Riverside Savannah, GA
The JW Marriott Savannah Plant Riverside is a readaptation of a historic power plant along the beautiful Savannah River in Savannah, Georgia. Ranked by US News as one of the best hotels in the USA for 2022, this 421-room property is a true architectural wonder. Combining elements from the original power plant with contemporary touches such as a 135-foot, chrome-dipped dinosaur hanging in the lobby, it has become one of Savannah's most luxurious hotels. Containing more than a dozen restaurants and lounges, the JW Marriott Savannah Plant Riverside has something special in store for all of its guests.
Our Role
Beltmann Integrated Logistics was contracted early on in the design phase of this project and assisted in all facets of the logistical process. Our team provided freight management, warehousing, installation, and project management services throughout the duration of our time. We worked closely with the owner's procurement team and general contractor when it came to the installation of all FF&E (Furniture, Fixtures and Equipment) and substantial OS&E (Operating Supplied and Equipment) in extensive public spaces and multiple restaurants.
.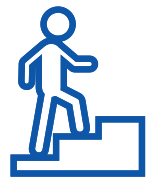 Challenge
There were two main challenges of this project. Firstly, securing ample storage for a project of this size in a location such as Savannah, Georgia is often difficult. In addition, with most historic renovations, the schedule tends to shift more than usual. This meant that we needed to expertly manage the process considering the abundance of fluctuating variables that our team was facing.
Solution
BIL worked very closely with the client/owner and the general contractor of the JW Marriott Savannah Plant Riverside to formulate a plan that not only met each milestone, but was also flexible enough to manage each challenge and variable. This included installing many of the items out of sequence to keep the project moving forward as time progressed. Our entire team met with the customer on a regular basis in order to forecast the constantly changing environment. This flexibility and open communication resulted in one of the most unique and beautiful hotels our team has had the pleasure of working on.
Real Results
Since the customer engaged with us so early on in the process, we were able to help shape the incredible outcome that came to be. The owner's purchasing team was open to our ideas and worked in a collaborative fashion to craft a solid solution. From working closely with the designer on the model room, to the final execution of the vision, Beltmann Integrated Logistics was an instrumental piece in the final outcome of this hotel.