Palazzo West at The Grove of Receiving, Storage, Tailgate Delivery, Installation Project
Beltmann Integrated Logistics assisted to meet the full-spectrum FF&E needs of a Palazzo West at The Grove during a major renovation.
Our Role
The Palazzo West at the Grove is an occupied, high end, apartment complex. Therefore, all our work needed to be done with as little impact to the tenants as possible.  This required our teams to use multiple mobilizations, off hours, to install the areas as efficiently as possible.  This isn't an easy task when there are so many tenants, but we worked closely with our customer and general contractor to make it happen.
The FF&E received was required to be inspected. Inspection reports, OS&D reports, and receiving reports all had to be provided to the customer within 24 hours.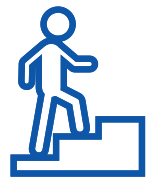 Challenge
The customer was in need of receiving, storage, tailgate delivery, install and debris removal for 50,000 lbs. of furniture, fixtures and equipment during peak season in June and July.  This multi-phase project started in August and ended September 30th, 2021.
Solution
In order to plan for a seamless process, we needed to start with the end in mind.  We developed a firm understanding on what the desired result should be, then we crafted a solution that achieved their needs and milestones. This required a great deal of coordination as it was an occupied property. 
Real Results
By working closely with the customer and general contractor, the BIL team developed a concise plan for the moving in and installation of all new furniture, art and mirrors. This was difficult as there were multiple areas, and each area was going to be completed at different times.  This required the warehouse to be very diligent in separating all the items and making sure that each phase was loaded and delivered exactly as planned.  This made for a very smooth and orderly installation process.