Our goal is to be the most customer-focused logistics provider in the industry. We're looking for talented people who relish challenging projects and working together as a team in order to meet the needs of our customers.
Our philosophy is embodied in our company credo - Be the Customer.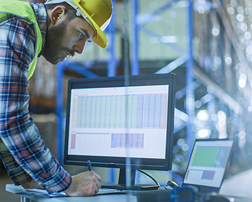 Be the Customer campaign was conceived as a way to unite and inspire our team members to always go the extra mile for our clients. Be the Customer means we treat clients as we'd like to be treated and it encourages each member of the team to ask the right questions and listen actively to understand the unique needs of every customer.
Are you ready to challenge yourself in a rewarding logistics career with an industry leader and become one of our professionals?