Freight Management & FF&E: Leading Worldwide Hotel Management Company
Beltmann Integrated Logistics assisted to meet the full-spectrum FF&E needs of a leading worldwide hotel management company during a major renovation abroad.
Our Role
A leading worldwide upscale hotel management company was responsible for a major renovation of a flagship property in the United Kingdom. Beltmann Integrated Logistics provided the customer with international and domestic freight management services, consolidation and warehousing, delivery and installation for new FF&E and OS&E in support of this major renovation.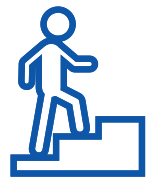 Challenge
Through Beltmann's vast network of both domestic and international forwarders along with its worldwide warehousing network, we were successful in routing all product from international ports of call to our partner warehouse in the United Kingdom. This included ports in Europe, Asia and North America. Our warehouse partner consolidated all inbound product and utilized both their online tracking system as well as Beltmann's TotalTrak for up to date inventory management. That same warehouse provided delivery and placement services who worked in conjunction with Beltmann's USA based project managers and installers who remained in the UK for the duration of the project.
Real Results
By working in conjunction with our freight forwarders and warehouse partners, the consolidation process proved very successful. The project management experience that Beltmann has achieved through years of experience allowed a seamless installation on a complex project outside of USA borders. The hotel and its ownership group enjoyed an on time and under budget FF&E and OS&E installation.