Medical Equipment Transportation Services
When hospitals or clinics purchase valuable medical equipment, they expect it to arrive undamaged, on time, and be installed in the facility by trained professionals. Beltmann Integrated Logistics has successfully provided medical equipment transportation services on several occasions with excellent results
Our Role
Our client asked us to deliver a multi-million dollar diagnostic imaging system produced by one of the world's leading medical equipment manufacturers.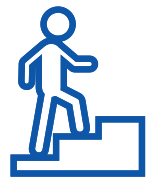 Challenge
Medical install crews were waiting, so our on-time performance was crucial. To expedite the process, we created a specially trained hauling fleet dedicated to handling and delivering this client's costly and complex equipment. Several shipments have taken place since we were initially engaged by this client and many times the shipments have been expedited, making it our responsibility to react and add additional capacity to our fleet as needed.
Real Results
For this client to-date, 28 drivers have been assigned to the dedicated fleet, with many more trained to serve as reinforcements during peak periods. Each driver is equipped with a lift gate trailer to ensure secure deliveries of equipment to medical facilities without shipping docks.
Beltmann Integrated Logistics increased speed to market with the equipment having a 99.65% on-time delivery performance and a claims frequency of less than 0.2%.