Reverse Logistics for Medical Equipment Removal
Beltmann Integrated Logistics assisted in proper and safe removal of obsolete medical equipment for a major medical supplier. The project resulted in minimal disruptions for the staff and increased productivity once completed.
Our Role
A major medical supplier had purchased a new medical system, replacing a unit currently in place in its facility. Beltmann Integrated Logistics was brought in to safely and efficiently remove the existing obsolete equipment for proper recycling.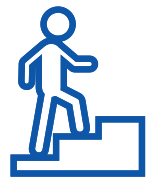 Challenge
To prepare for the new system, the existing unit had to be properly and safely de-installed and removed from the premises prior to delivery of the new unit.
Our drivers met the de-installation technicians on site and worked with them to dissemble and remove the old unit. This approach minimizes disruption to patients and staff within the hospital or clinic. After removing the old unit from the facility, the driver transported it to the designated recycling facility, where it was either scrapped or designated for refurbishment.
Our reverse logistics system allows our drivers to work in concert with field technicians to have old equipment removed from the hospital or clinic as its being reinstalled.
Real Results
The project resulted in fewer interruptions for hospital or clinic staff and increased productivity for field technicians. Beltmann Integrated Logistics' trained professional personnel ensured safe and expeditious removal.